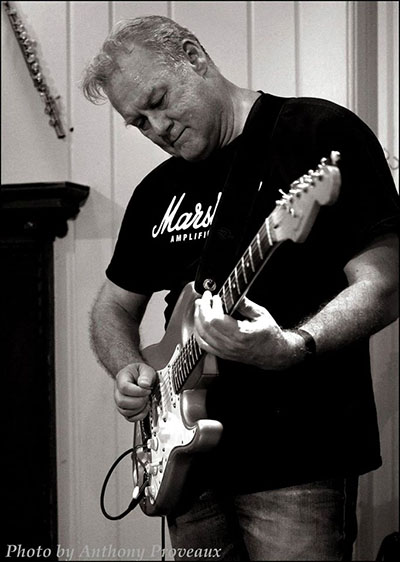 Gerry Rempel has performed and recorded with numerous Soul-funk, Blues, Jazz, Rock, and Jazz Fusion ensembles throughout the Pacific Northwest also including work in Los Angeles and Las Vegas. Gerry also has a busy guitar teaching schedule at Northwest Christian University, Guitar Center Studios, and his own studio in Eugene. He also remains an active studio session player in the area.
He continues to perform and compose with his contemporary jazz-fusion group "The Gerry Rempel Jazz Syndicate, "Soulicious", "Barbara Healy and Groove Too", his own Jazz Trio, and other collectives. Gerry also had the privilege of performing at musical academies and universities in Beijing and Qingdao China with the University of Oregon Gospel choir in 2013.   He also plays on occation with Shelly James and the Hank Shreve Blues Band.   Gerry had recorded two albums with the Jazz Syndicate — "Parisian Nights" and "Sketches from the Underground" featuring all original compositions.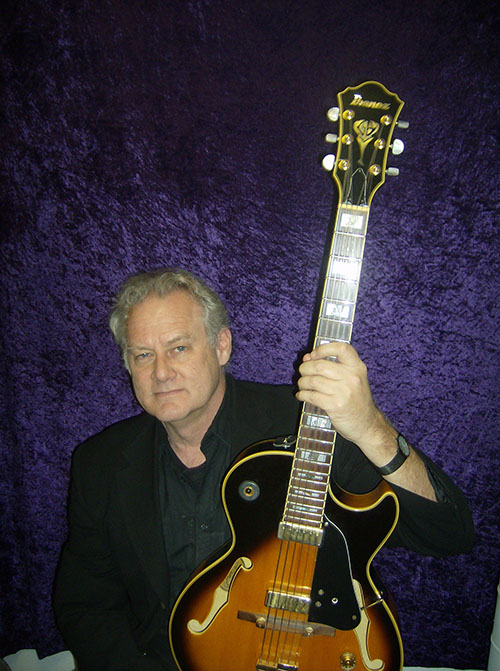 Gerry has composed for and performed in a number of Ballet Fantastique concert productions and composed pieces for String Theory, Pride and Prejudice, Book of Esther, and Dragon and the Night Queen. He has performed in other numerous concert productions such as "African Sanctus", "Godspell", and "J.C. Superstar".
Gerry has a Masters degree in Jazz studies at the U of O with secondary fields of study in theory and composition and a degree from the Guitar Institute of Technology in Los Angeles. Gerry remains an active studio session player in the area and guitar instructor at L.C.C., Northwest Christian University, and Guitar Center Studios in Eugene.